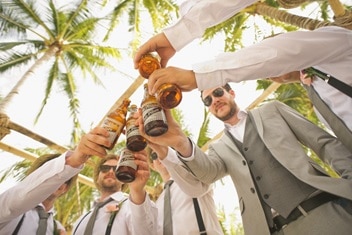 Forex trading can be very exciting and also very rewarding.
The idea is to know exactly what you are getting into and how you can make the trade work properly. It will be a good option to work with professionals if you can, as that's what will push the boundaries and take things to the next level. But there were many situations where the Forex market made people rich.
And here are some of the top 3 Best Forex trader in the World , examples when that happened.
---
Bill Lipschutz
Bill Lipschutz made hundreds of millions of dollars at the Salomon Brothers FX department in the 80s. He didn't have any experience, but he leaned the industry and he understood the market perception as he focused on pure fundamentals. He says it's important to figure out when you are wrong, get past your judgment and invest at the right time. He is known for the fact that he trades just about at any given time during the day or night because this is a very flexible market. And he also says that the market focus is crucial if you want to make it work adequately. On top of that, he states that any of the trading ideas have to be well-reasoned if you're looking to make the trade work properly and without any worries. It's important to manage the risk, as you try to be forced out of your position, as it will totally be worth it in the end.
---
Stanley Druckenmiller
Stanley Druckenmiller has a net worth of around $2 billion and he made all this money from investments. He has his own fund named the Duquesne Capital and a lot of people consider him to be one of the best investors in the entire world. Based on his ideas, the best thing you can do if you want long term returns is preserve capital and then you have to pursue the profits when trading is going well. You won't have to worry about being right or wrong. If you invest in a company that you believe will have success, then the payoff can be huge. He did make millions of dollars per trade too, which is amazing.
---
George Soros
George Soros profited a billion pounds from a short position before the Black Wednesday in 1992. He did a very good job at anticipating some things and he worked hard to make this very helpful and convenient. It totally worked to the point where you had some amazing results to make it even more comprehensive and powerful as you go along. He did try to cut trades that were not working, just to push the boundaries. So yes, he took quite the risk but it was a good one to focus on.
In the end, these traders are known for the fact that they understand the market and they are not rushing it. There will always be some ways to try and rush the process, but in the end it all comes down to commitment and actively finding a way to make the process worth it and more interesting. Following their ideas is worth it, because these traders have a lot of experience in the industry and as you can see they did great!
---