---
The Winner : FOREX.COM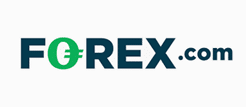 Year Founded : 2001
Promotion : $50 Bonus Deposit
Minimum Deposit: $50
Maximum Leverage: 1:50
Average EURUSD Spread : 1.2 pips
US Clients: Yes
Funding Methods: Visa/Mastercard/Maestro ,Wire Transfer
Platform : MT4
---
Strong Regulatory Framework
FOREX.com is registered with the Commodity Futures Trading Commission (CFTC) and is a member of the National Futures Association (NFA). Other regulators of our affiliates include:
Financial Conduct Authority (FCA) in the UK
Financial Services Authority (FSA) in Japan
Investment Industry Regulatory Organization of Canada (IIROC)
Cayman Islands Monetary Authority (CIMA)
Australian Services and Investments Commission (ASIC)
Monetary Authority of Singapore (MAS)
---
  Protection of customer funds
FOREX.COM Regulated by the Cayman Islands Monetary Authority under the Securities Investment Business Law of the Cayman Islands
FOREX.COM also regulated in six other jurisdictions worldwide through our affiliates
All customer deposits are kept separate from our own operating funds and distributed across a global network of custodian banks
All customer deposits are held with top-tier banks and we have trust letters in place to ensure your money remains segregated from the assets of the bank
FOREX.COM enforce robust bank review and monitoring guidelines which are set by the Risk Committee of GAIN Capital Holdings, Inc. (NYSE: GCAP)
FOREX.COM never engage in proprietary trading
---
FOREX.com has a proven record of financial strength and stability.
With resources to continue to innovate and lead the industry forward.
Investor Relations
FOREX.com's parent company, GAIN Capital Holdings, Inc. (NYSE:GCAP), is a publicly traded company and meets the highest standards of corporate governance, financial reporting and disclose.
GCAP key financial data (Q3 2018)
Total assets: $1.442 billion
Total customer equity: $887.3 million
Available liquidity*: $351.5 million
Minimum Regulatory Capital Requirement: $110.1 million
---